Dog Treats Made with Love by YOU
Have you ever considered making homemade dog treats for your favorite four-legged friend? The process may be easier than you think and it's a fun way to make special treats for the one, or ones, who bring so much joy to our lives and ask for so little in return.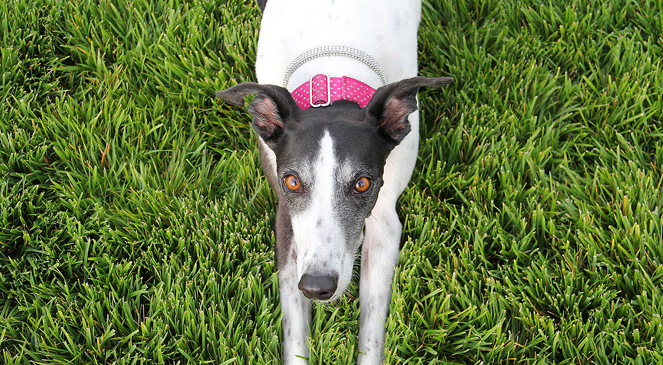 Besides the fact that you get to unleash your inner iron chef, there are a number of reasons to make homemade dog treats.
Eliminate Uncertainty. Many dogs have dietary restrictions and food allergies so buying your dog treats can be problematic. Eliminate the uncertainty by controlling what goes into the treats and ensuring a healthy and happy Fido.
Find a Willing Tasting Partner. When you make your own treats, you can start with a small serving and see how your pet takes to the new treat. It's never fun buying a whole bag of dog treats only to find that your pooch wants nothing to do with the contents.
Avoid Preservatives and Additives. Today's store-bought treats are loaded with preservatives in order to prolong the shelf life of the product. When you make healthy treats at home from natural ingredients, you control the quality of the end product and put more emphasis on your dog's longevity instead of the product's shelf life.
Mix it Up. They say that variety is the spice of life so go ahead and make an assortment of homemade, tasty treats your dog will love. Below are a few recipes to get you started.
Here are a few from dog guru Cesar Milan's site:
Frozen peanut butter yogurt dog treats
And a few more from around the web that we love:
Blueberry Bacon Dog Treats
Peanut Butter, Banana, Flax Seed Dog Biscuits
Most are relatively simple recipes, easy to follow and produce tasty, healthy edible treats for your best friend. Get out your ingredients, pans and start baking or mixing! You'll love it and your dog will love you for it.
Did you know? Bay Meadows is dog friendly! With plenty of parks for play, convenient places to walk side-by-side and our new weekly event designed for dog owners and their favorite pals to mix and meet – Twilight Tales on Thursdays  from 5-6pm, you are sure to find yourself at home around here.
New construction, luxury apartment living is now available in San Mateo. Located within commuting distance to San Francisco and Silicon Valley, with easy access to downtown San Mateo and Redwood City via Caltrain, Field House at Bay Meadows is the perfect place to live and play. Fantastic amenities include a fitness center, pool, club room with chef's kitchen, barbeques, a dog washing station and an outdoor fireplace. Learn more about leasing a flat or townhome here.