Seven Ways to Create Community in your Neighborhood
Have you been looking for ways to create new connections at Bay Meadows? Community is a two-way conversation, a living, breathing thing. Get to know your neighbors and create community connections with small steps. Even if you've lived in your Bay Meadows home for a while, it's easy to reach out to neighbors by giving a smile and saying, "Hey, I've been meaning to introduce myself." Simply saying hello with a warm smile could be the random act of kindness your neighbor needs to feel at home. Invite new neighbors to your online group neighborhood page. Be the person to organize an annual tradition in the neighborhood, with so many open-spaces to gather and create stronger connections with family and friends, Bay Meadows is inviting you to get creative! Here are six more ways to build community in your Bay Meadows neighborhood to get you started…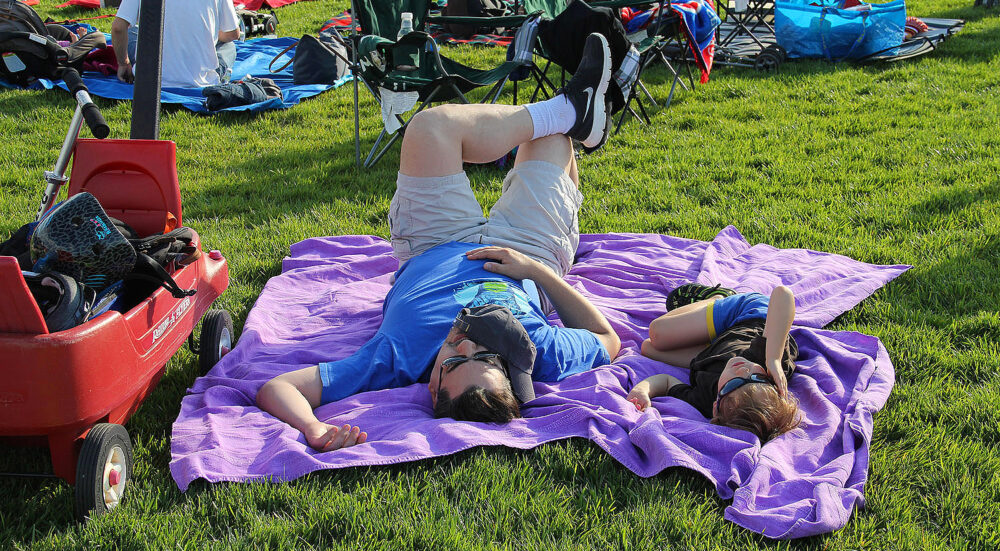 Form a Welcome Committee for New Families. There are several ways to stop by, say hi and "Welcome to the neighborhood!" You can offer to help them unload, setup a playdate, leave a nice card, organize a time for a welcoming group to stop by and say hello, bring the classic baked goodie basket or a resource letter of your local favorite take-out menus and things to do. Whether you are tech savvy or love to knit, share your skills by teaching neighbors or just helping on a one-time basis.
Cooking Club, anyone? Create Club Gatherings. A great way to connect with neighbors on a regular basis is creating clubs for common interests like book reading, wine, beer brewing, cooking, mothers/parenting, Bunco/ Poker nights, language conversation groups, or other topical gatherings. Clubs can take turns hosting events for members. Choose a set date each month, ex: First Friday and create an event on Facebook or distribute a flier. Neighbors can RSVP with potluck items or enjoy a progressive dinner, making it an easy and enjoyable evening for all. Why not plan a Farm Fresh Sunday Funday? Gather neighbors to walk-n-shop Farmers Market Bay Meadows each Sunday looking for fresh, organic, healthy ingredients and swap recipes or cooking demos, filling the fridge for the week ahead. Add a themed spin with spring or summer soirees, Oktoberfest, Friendsgiving, Halloween, etc. Parenting clubs can coordinate a Superhero Halloween bike parade in costume for the little ones, while wine clubs can host tasting crawl events with multiple themed stops within walking distance. If you love to recipe swap, create a digital neighborhood cookbook with a melting pot of family recipes from Bay Meadows neighbors.
Weekly Walk Club. Stay healthy and make neighbors into friends. Pick a convenient starting and end point, determine how often you will walk and the perfect distance and time frame. Use a smartphone app, digital pedometer or GPS device to track distance. Invite your friends and neighbors and get strolling! You can organize breakfast after the morning walk or picnics afterwards. Kick up the competitiveness with an incentive program with certificates or awards for attaining mileage marks. When you're out walking, recruit more walkers by giving out business cards or fliers to interested people. You may even want to organize an annual fun-run for charity!
Farmers Markets + Picnics and a game of Bocce go together like…
Organize a Bocce Match. Prepare your picnic spreads and enjoy the great outdoors just steps from home at Landing Green Park after the weekly Sunday Farmers Market Bay Meadows. Make it a weekly date with neighbors and get your bocce on! Find the rules here: Bocce. Eight large balls and one smaller target or object ball called a pallina are used. There are four balls per team and they are made of a different color or pattern to distinguish the balls of one team from those of the other team.
Pup Parents Playdates. Meet with neighbors and invite your favorite four-legged pals for a romp in the park every Thursday evening from 5-6pm in Landing Green Park for a special hour celebrating our furry friends with some time to burn off that daily energy. Coordinate a meet and greet to introduce your dog to the neighborhood during this hour and create new pup parent friendships!
Game Day at Bay Meadows Park. Outdoor games are a great way to enjoy the amazing weather we experience on the SF Peninsula. We've rounded up the rules so you'll have your go-to games on hand for gatherings or just those long, lazy weekends in your Bay Meadows backyard.
Badminton. The aim of badminton is to hit the shuttle with your racket so that it passes over the net and lands inside your opponent's half of the court. Each land wins you a rally; win enough rallies, and you win the match.
Ultimate Frisbee. The object of the game is to move the frisbee disc down the field to score more goals than your opponent. Ultimate Frisbee is a super fun, fast-paced football-type game that uses a disc instead of a football.
Volleyball. Get ready to bump, set and spike! Volleyball is played by two teams of six players on a court divided by a net. The object of the game is to send the ball over the net so that the opposing team cannot return the ball or prevent it from hitting the ground in their court.
Spikeball. The sport of roundnet is played 2 vs 2, with a hoola hoop sized Spikeball net placed between the teams. A player starts a point by serving the ball down on the net so it ricochets up at his opponents. They have up to three hits between them (just like Volleyball) to control the ball and bounce it back off the net. When they miss, you score.
Cornhole. Set up your boards directly facing each other with 27 feet between the front edge of each board. Cornhole can be played with 2 or 4 players. Pick which side of the board you'll throw from. In a 4-player game, your partner's pitching box will be directly across from you.
Creating a tight-knit community in your neighborhood can give you a greater feeling of belonging and well-being. The strategies are endless, get involved and get planning!
As we develop community, we want to see how you live or play at Bay Meadows and beyond. Share your fun San Mateo lifestyle photos with our community by using #baymeadowslife and check out our Twitter and Instagram profiles to stay updated on everything #baymeadowslife related. See how this blended lifestyle of a little bit urban and a little bit suburbs gives you the very best of Midurban living. For easier event, photo, and building updates, make sure to follow our Facebook page.